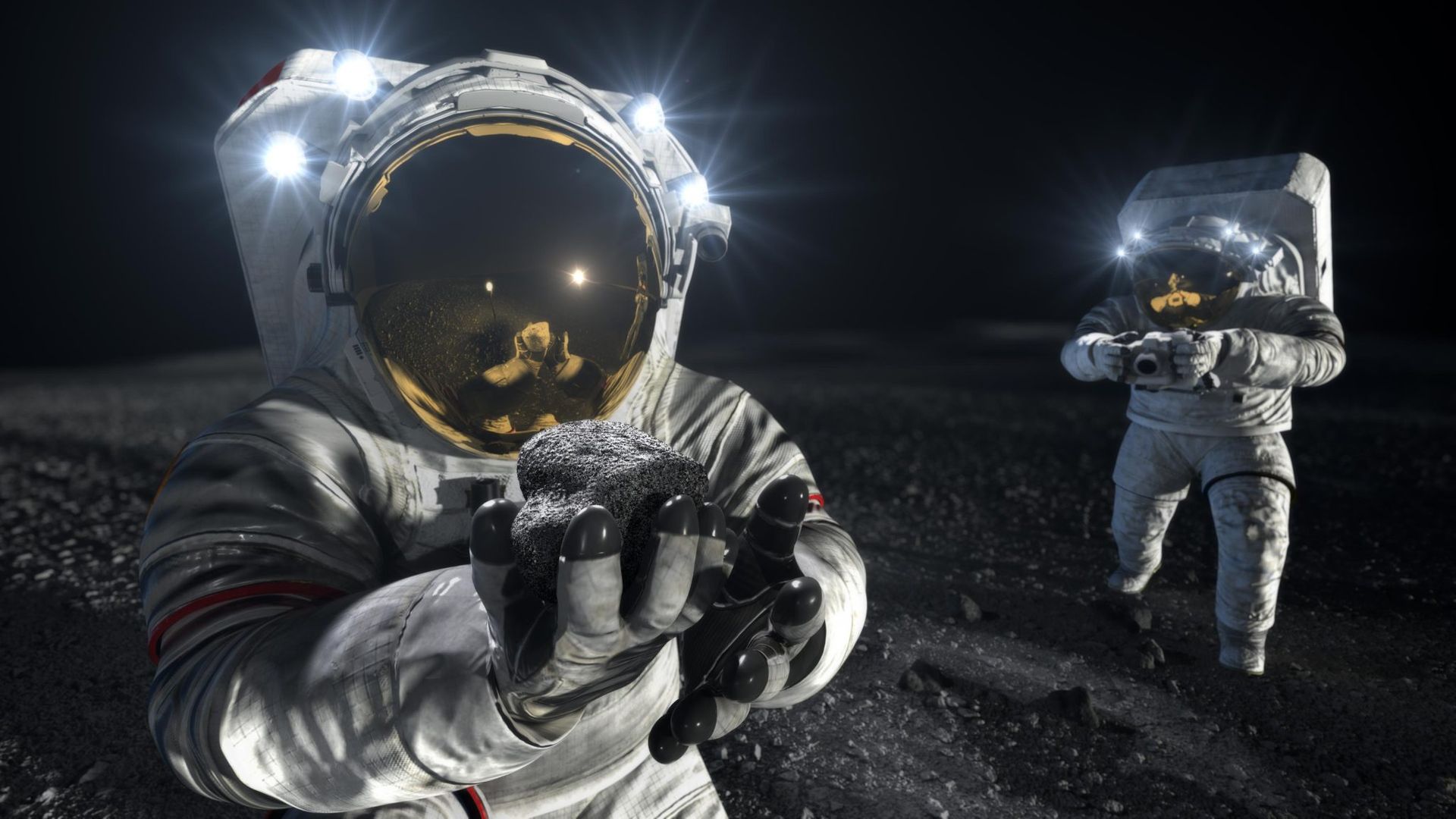 Image courtesy of: NASA
Axiom Space announced that it has been awarded the NASA Extravehicular Activity Services (xEVAS) Contract to build the space agency's next generation astronaut spacesuits that may be used for low Earth Orbit (LEO) and the Artemis lunar missions.
The new spacesuits will provide astronauts with advanced capabilities for space exploration that will be much needed in the coming missions. The suits will also provide NASA with privately-developed human systems needed to access, live, and work in microgravity as well as on and around the surface of the Moon.
The Axiom spacesuit is going to be essential if furthering the company's foothold in space exploration. The new NASA contract enables Axiom to use funding to not only build suits in league with government missions but also serve the company's commercial customers and future space station goals. Two birds, one stone.
"Our innovative approach to xEVAS spacesuits provides NASA with an evolvable design that enables cost-efficient development, testing, training, deployment, and real-time operations to address a variety of EVA needs and operational scenarios for a range of customers, including NASA," said Michael Suffredini, Axiom Space's President & CEO.
As part of the project, Axiom Space has partnered with a strong team of industry experts on this contract including KBR, Air-Lock, David Clark Company, Paragon Space Development Corporation, Sophic Synergistics, and A-P-T Research.
Axiom's xEVAS spacesuits will be designed in mind to accommodate a wide range of crew members and mission needs. Building off of NASA's xEMU spacesuit design, the Axiom spacesuits are created to provide improved flexibility, lighter weight and can acconomate specialized tools to accomplish exploration needs. Designs include life support, pressure garments, and even avionics.
We can't wait to see more of these suits! Call us selfish, but an Axiom StarLedger suit would look VERY nice.