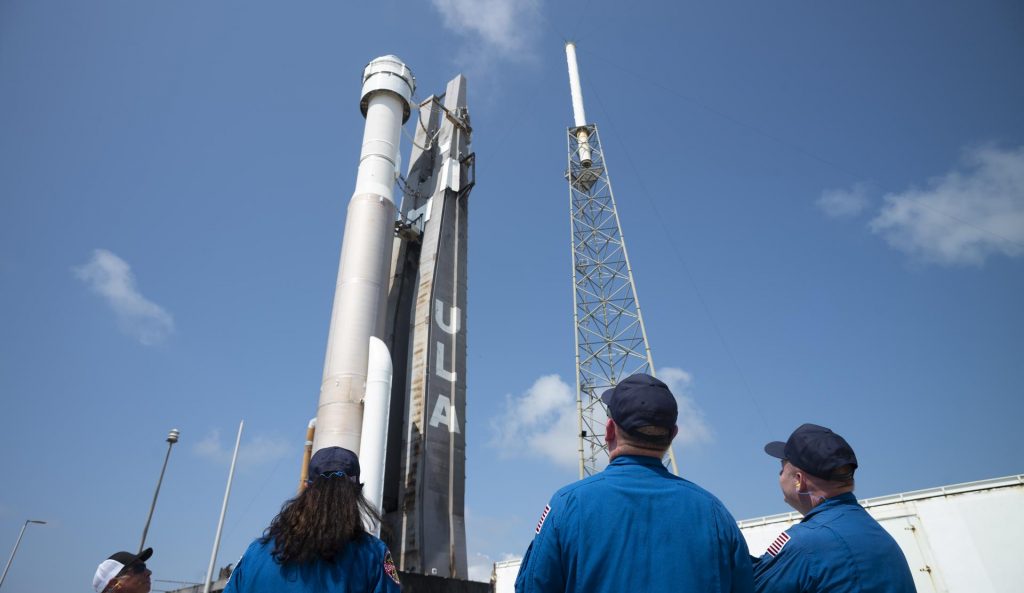 NASA astronauts Suni Williams, left, Barry "Butch" Wilmore, center, and Mike Fincke, right, watch as a United Launch Alliance Atlas V rocket with Boeing's CST-100 Starliner spacecraft aboard is rolled out of the Vertical Integration Facility to the launch pad at Space Launch Complex. Image courtesy of: NASA/Joel Kowsky
Last month, Boeing made history during its Orbital Flight Test 2 (OFT) mission by sending its Reusable CST-100 Starliner Spacecraft (co-developed with NASA) into space to dock with the International Space Station's (ISS) Orbital Lab. The intent of this type of craft is to accommodate up to seven passengers, or a mix of crew and cargo, for missions to low-Earth orbit and even carry up to four NASA-sponsored crew members for time-critical scientific research aboard the ISS.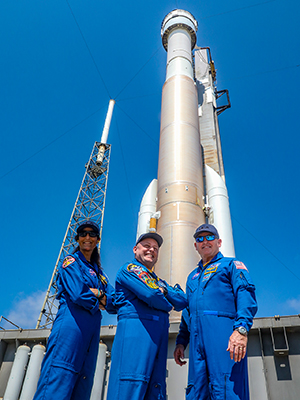 NASA astronauts Suni Williams, Mike Fincke and Barry "Butch" Wilmore stand below an Atlas V rocket topped by a Boeing CST-100 Starliner spacecraft. Image courtesy of: Boeing/John Grant
The current slate of launch tests is to determine if the planned use of being reusable up to 10 times with a six-month turnaround time is able to be sustained. Now that the unmanned docking with the ISS has been successful, Boeing has brought their craft back to Earth in order to engage in its most ambitious launch yet: Sending a manned-crew up in the next launch to the ISS where they will conduct research for two weeks before returning to Earth in the same spacecraft. NASA has also outlined the option of extending their time aboard the ISS to six-months.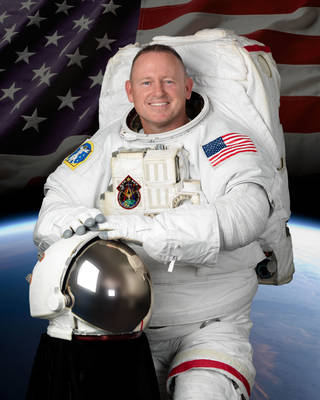 Astronaut Barry "Butch" Wilmore. Image courtesy of: NASA
On June 16th, NASA made the announcement that the crew of this next test launch had officially been chosen. One the next Starliner mission, dubbed Crew Flight Test (CFT), astronauts Barry "Butch" Wilmore and Sunita "Suni" Williams will don the latest generation of space suits and board Starliner Spacecraft CDT-100 to embark for the ISS. Wilmore is set to command the mission, with Williams serving as onboard pilot and fellow NASA astronaut Mike Fincke is also training as backup pilot should any crew swaps be needed.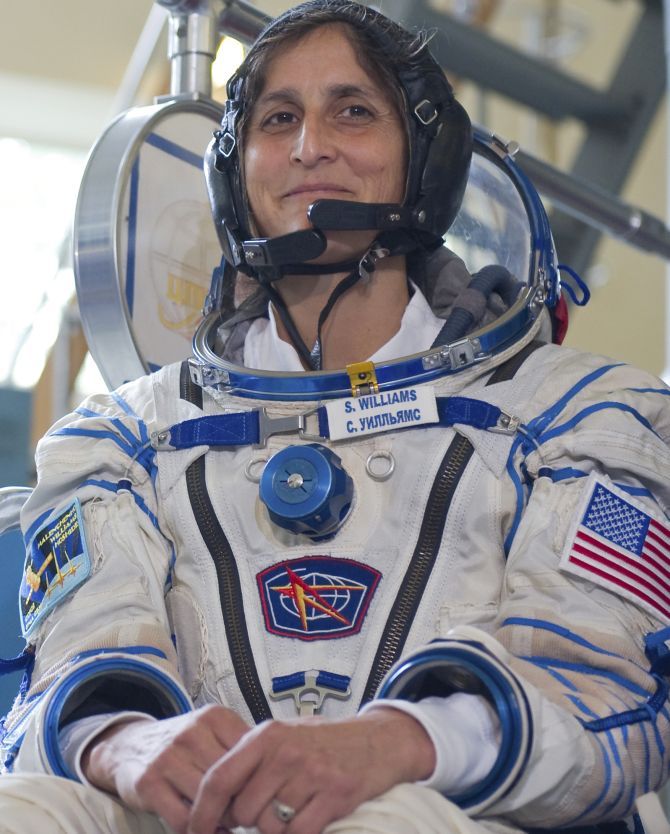 Astronaut Sunita Williams. Image courtesy of: Sergei Remezov/Reuters
As of right now, NASA and Boeing are engaged in analyzing recorded OFT-2 data to determine what, if any, fixes or upgrades will be necessary before Wilmore and Williams can embark. If this test is completed successfully, it will have paved the way for Boeing to officially certify Starliner for operational crewed flights to and from the space station on a more regular basis. Think… Space taxi. Complete with onboard wireless internet and tablets for research as well as entertainment on the ride.
What a wild and wondrous time we are living in!