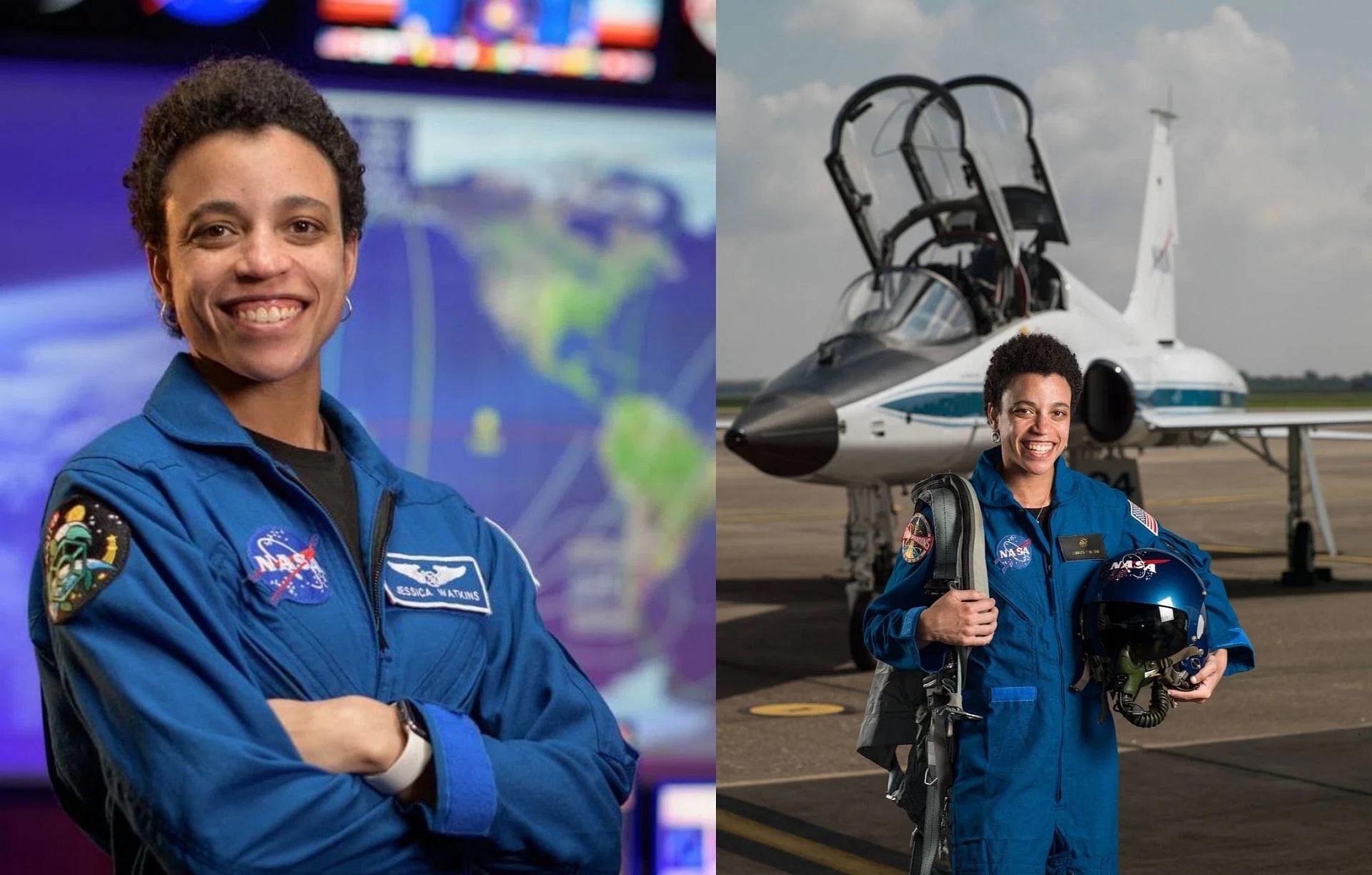 Inside the International Space Station, NASA astronaut Jessica Watkins floats above Earth in a new photo issued from the International Space Station (ISS). Image courtesy of: NASA
Watkins is an historic astronaut aboard SpaceX's Crew-4 mission making her the first Black Woman to work aboard a long-duration space flight of over six months. Her expertise includes advanced instruction on the space station's systems, spacewalks, robotics, physiological training, survival training, geology training, flight training and expeditionary skills training and more. In 2019, she also served as an aquanaut crew member in the Aquarius underwater habitat for the NASA Extreme Environment Mission Operations (NEEMO) 23 mission.
As a mission specialist, she is now tasked with observing, photographing and cataloging geological features on Earth from afar as well as conducting a series of experiments in league with her fellow crew.
On May 9th, NASA revealed a new photo of Watkins in the space station's cupola working aboard the orbiting lab. The cupola is a dome-shaped module with a series of windows that face Earth making the room a perfect viewing station. The small module allows the crew to also view the exterior of the International Space Station to monitor approaching spacecraft, robotic activities, and ongoing spacewalks.
SpaceX's Crew-4 also includes NASA astronauts Robert Hines and Kjell Lindgren as well as the European Space Agency's Samantha Cristoforetti.
The ISS is also set to include Expedition 67 which comprises three Russians astronauts, three American astronauts and one Italian astronaut. In the next months, the crew will conduct necessary station maintenance, ongoing research efforts, crew training and more.
Watch Jessica Watkin's recent talk from the International Space Station, here.