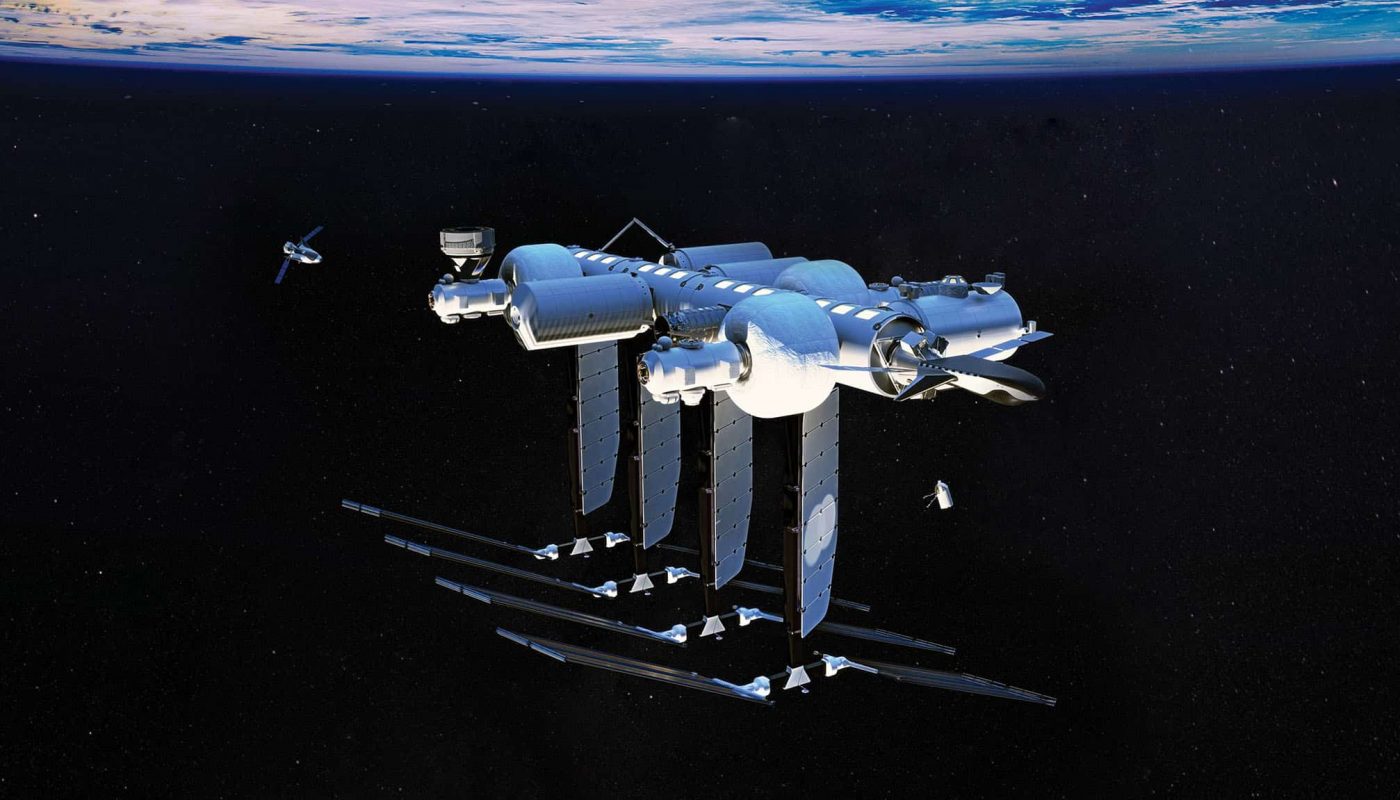 Orbital Reef space station concept design: Growth Configuration. Image courtesy of: Sierra Space
Hey there, Space Friend. This is a juicy one.
Here we are back again to highlight another project which blew our minds at the Amazon re:MARS 2022 Event. There were so many wonderful innovations at the event that it was easy to get overwhelmed and forget things, but this project is proving to be unforgettable. Let's take a few moments today to learn about Orbital Reef, a planned mixed-use "customer centric" space station in low Earth orbit for commerce, research, and tourism to be deployed by the end of this decade. Hailed as a "private business park in space", think of it as spaces for business and projects to rent for use in low-orbit.
"We provide end-to-end services, standard interfaces, and technical support needed by space flight novices: planning, payload development, training, transportation, data analysis, and security for your people or payloads (or both)."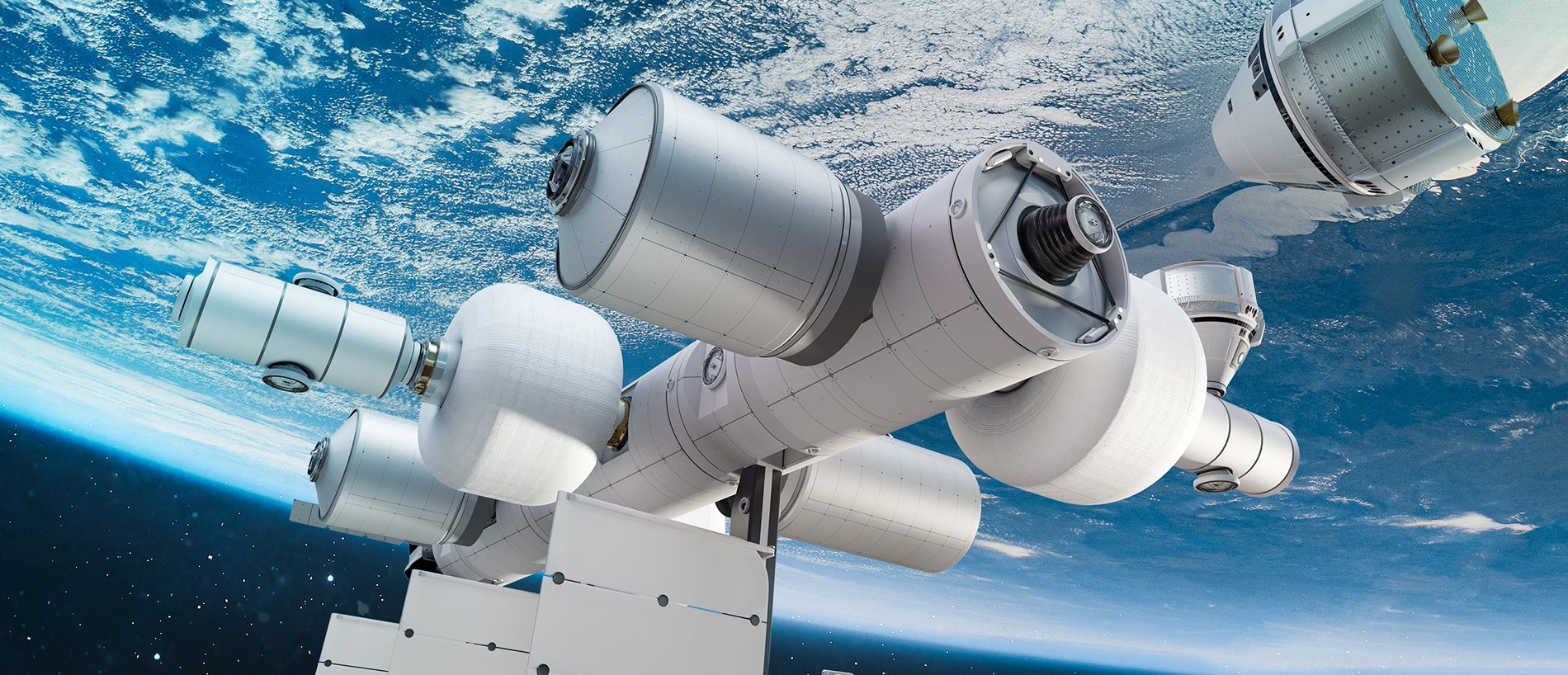 Image via Orbital Reef on Twitter
According to Orbital Reef, their station plans include building "spacious modules with large Earth-facing windows [that] let travelers take in the beauty of our planet and experience the thrill of weightlessness in complete comfort. Distinct quarters for living and working, and large hatches make a safe, sensible, and inspiring environment." There are even intentions to build medical care and entertainment facilities on board.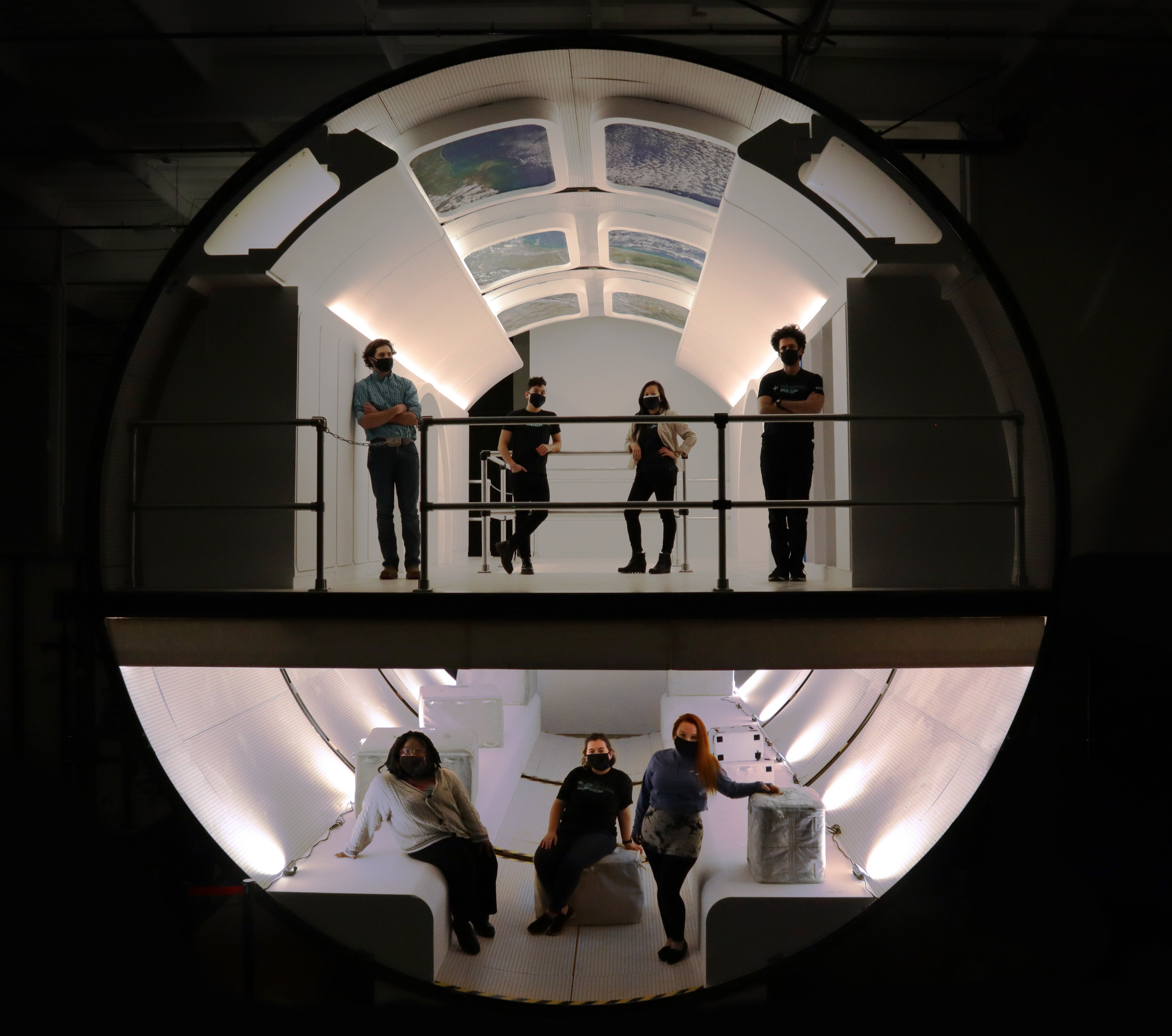 Core Module mockup. Image via Orbital Reef on Twitter
While this may seem like something out of Zenon: Girl of the 21st Century, building stations with increasing capacity for human comfort is going to be essential in accelerating future discoveries and development of new industries. With the rise of "space taxis" such as Boeing's Starliner crafts, hitching a ride into space to spend time on Orbital Reef may actually become a private citizen's realized dream in the coming years.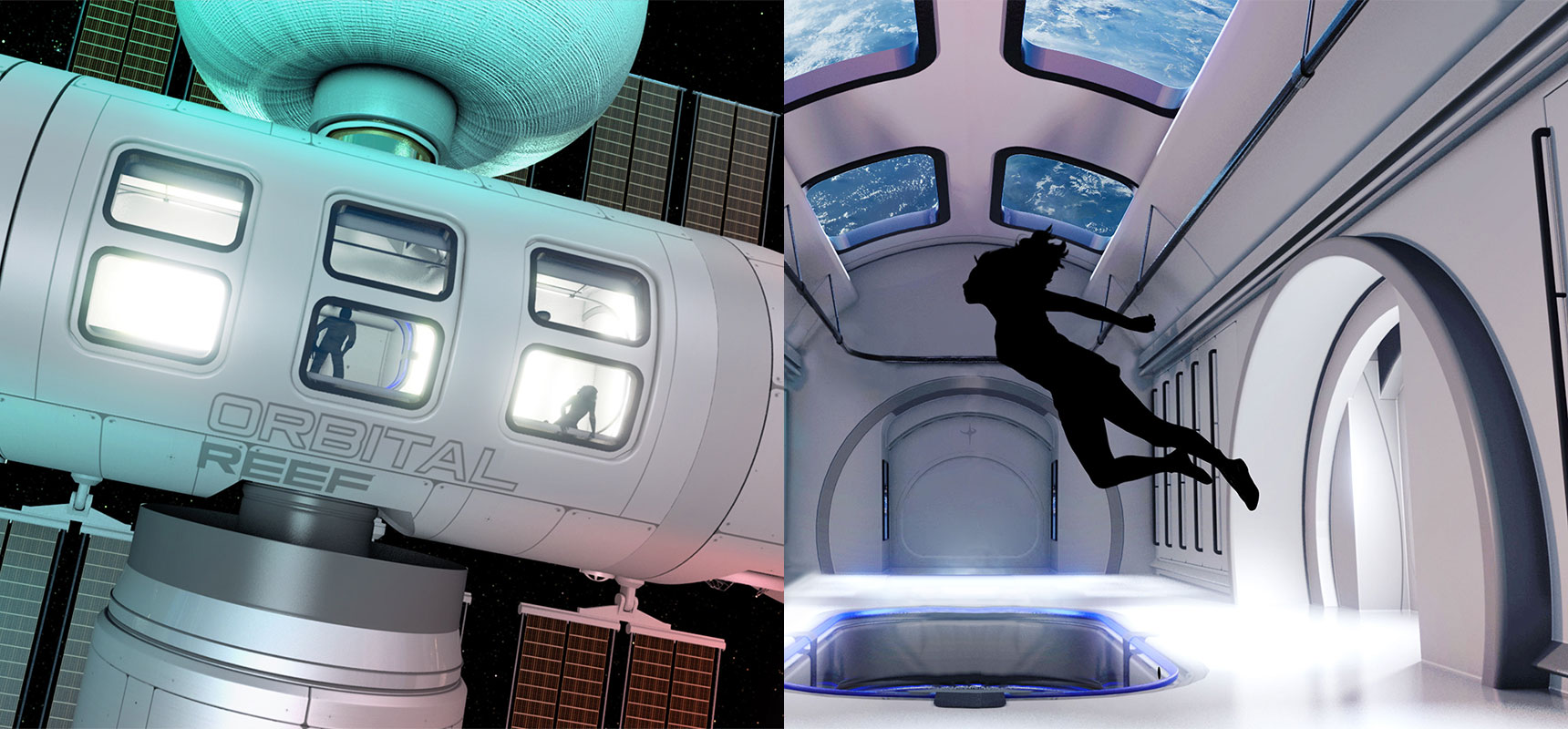 Image via Orbital Reef on Twitter
Consider Orbital Reef as a "mixed-use business park" of sorts where they provide the utilities and services companies, projects and agencies alike will need to sustain their business: power, cooling, high-bandwidth communications, information and physical security, robotic servicing, technician attention, stowage, and logistics. With research in mind, they are developing the infrastructure researchers need for fundamental science and applications development including a spacious laboratory equipped with next-generation shared facilities; technician time; and proprietary provisions, even dedicated, closed-hatch modules.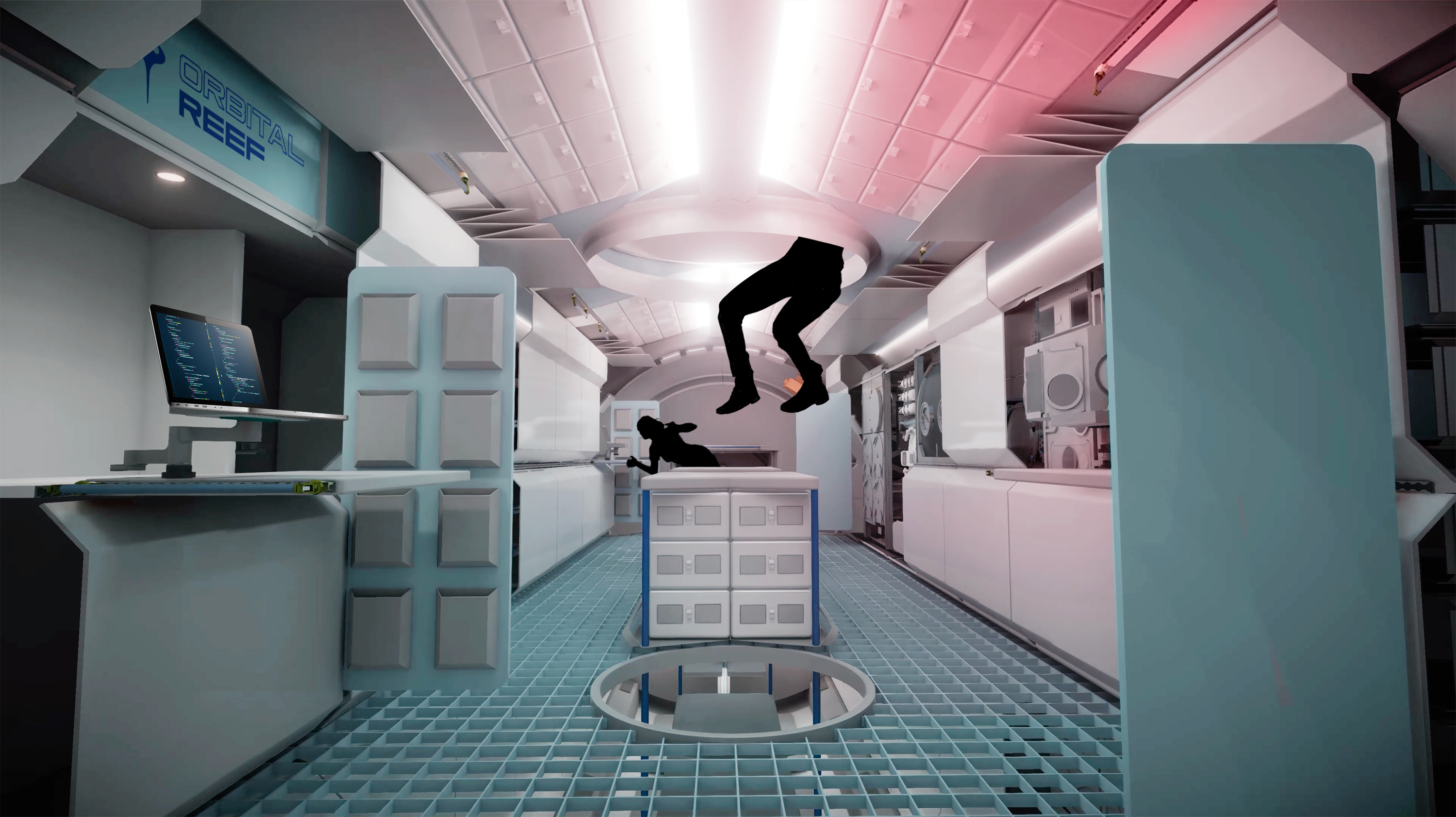 Image via Orbital Reef on Twitter
Big undertakings require serious industry-wide efforts and Orbital Reef has partnered with a slate of space systems and services companies to bring this vision to life including:
As of April 5th, the team has successfully completed its Systems Requirements Review (SRR) in a short window of three months. The SRR is an important program milestone marking the baselining of the requirements for the mission and design of Orbital Reef. The review assessed Orbital Reef's ability to meet safety and mission requirements and evaluated the technical readiness of the design, the concept of operations, the feasibility of project development plans, and planned verification activities.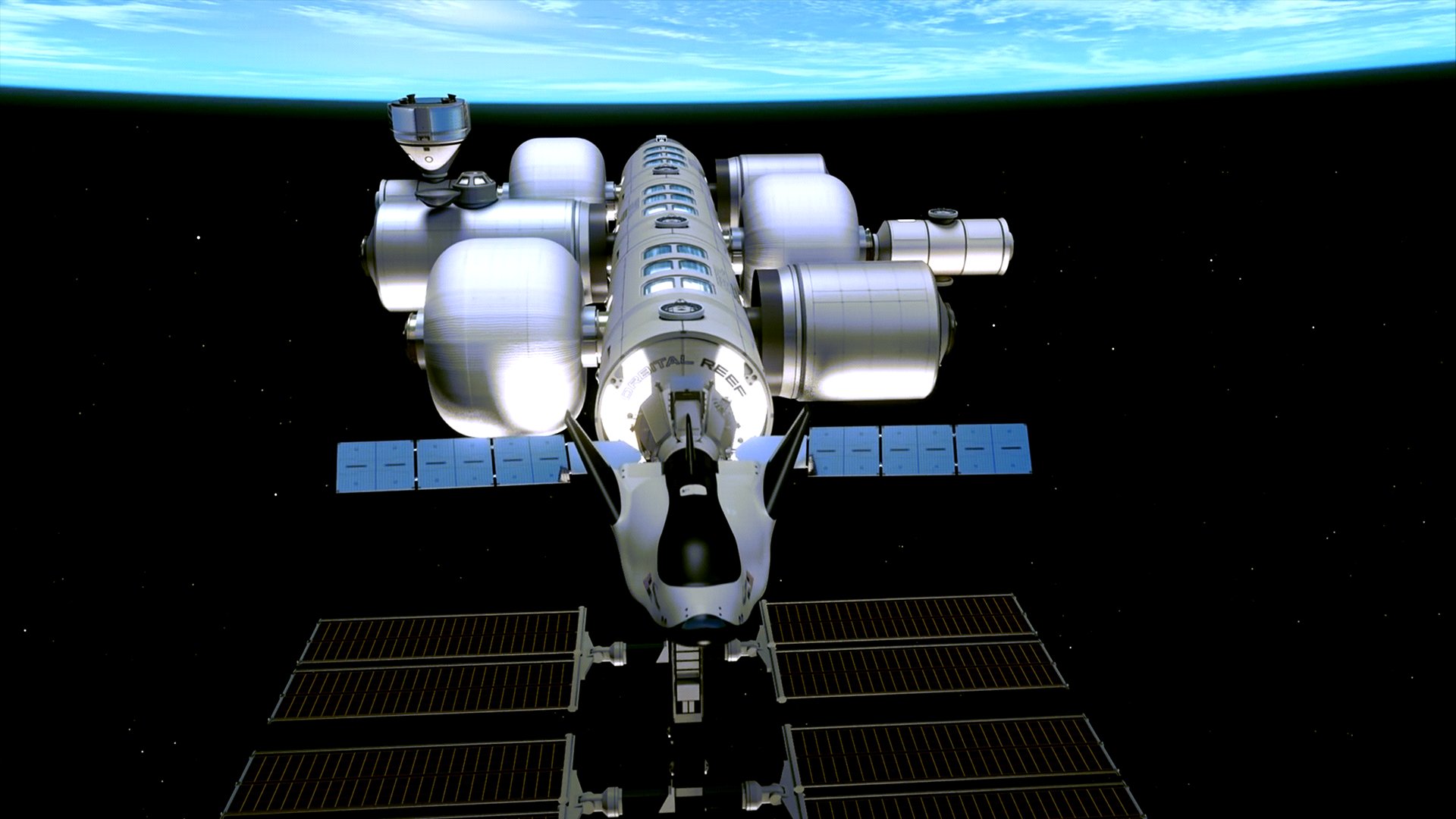 Image via Orbital Reef on Twitter
We're in the early days on this one but we are keeping our eyes glued to this project. We already have fevered daydreams of watching films in space after floating through the local farming module. We're not the only ones excited either. Amazon has signed on to provide supply-chain logistics and Amazon Web Services. Their partnership will offer networking, cloud computing and communications solutions for the station's fight operations, development and design teams. Undoubtedly Amazon's Snowcone cloud data solutions will be making their way onto the station now that a system has been tested aboard the International Space Station.
Also… space hotel. They will have a HOTEL aboard the station. Do you think the mints float off the pillows?
Get excited, friends!