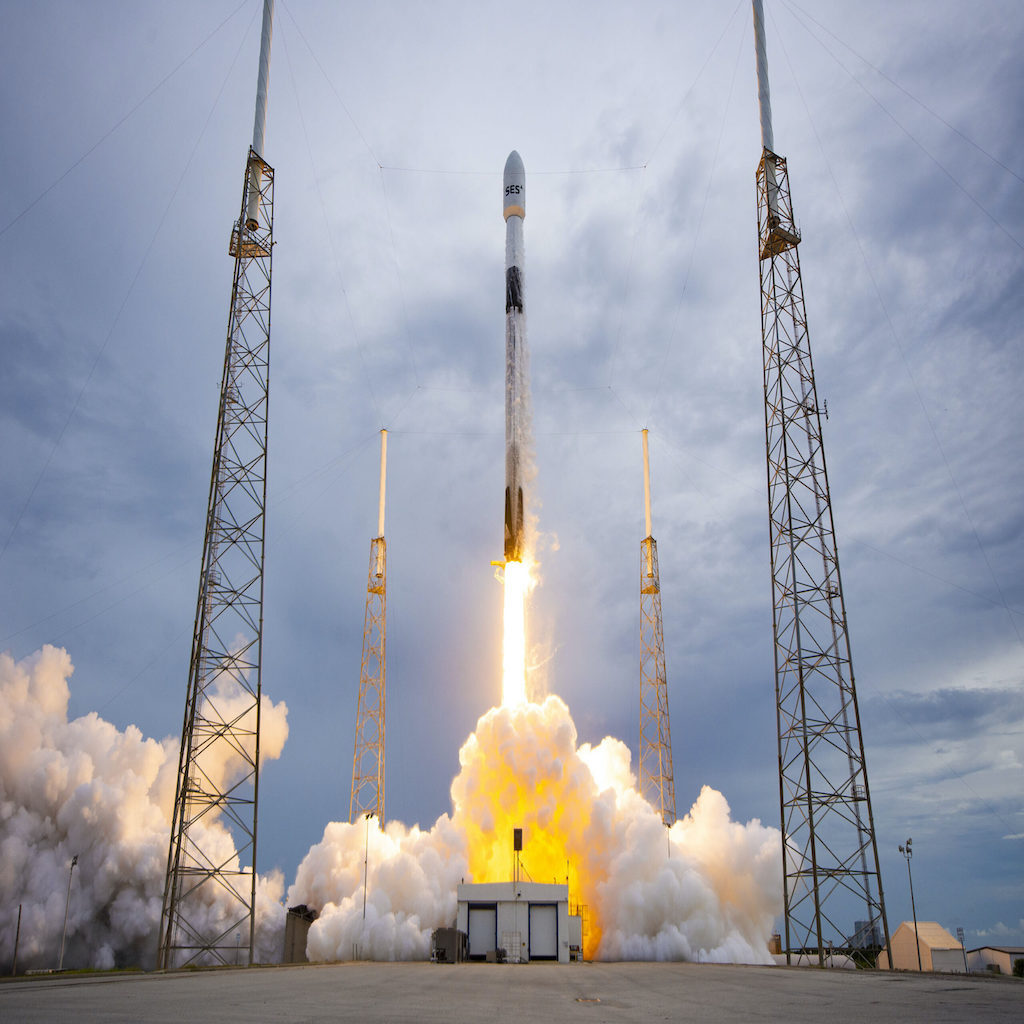 SpaceXFalcon 9 launch with SES-22 payload. Image courtesy of: SES.
On June 29th, SpaceX successfully completed their 35th launch in a 33-week period sending their SES-22 communications satellite to a geostationary transfer orbit. We now end the first half of 2022 with 27 orbital launches featuring the SpaceX Falcon 9 rockets. The satellite is slated to provide C-band television and data services in the United States.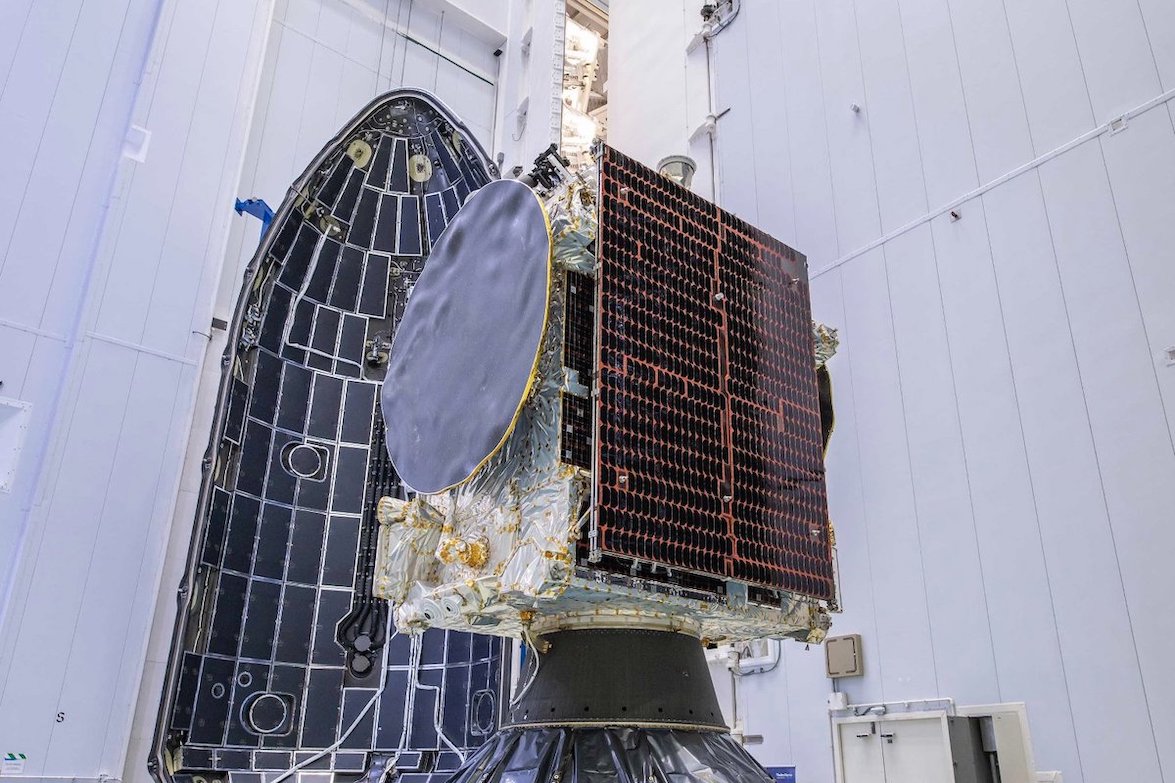 SES-22 Communications Satellite inside SpaceX's payload fairing. Image courtesy of: SpaceX
SES is one of the world's leading satellite owners and operators with over 70 satellites in two different orbits, geostationary orbit (GEO) and medium Earth orbit (MEO). The launch of SES-22 is part of a broader Federal Communications Commission (FCC) program to clear a portion of C-band spectrum to enable wireless operators to deploy 5G services across the contiguous US (CONUS). In response to a mandate from the FCC, satellite operators such as SES are required to transition their existing services from the lower 300 MHz to the upper 200 MHz of C-band spectrum to make room for 5G.
SpaceX ground crews rolled the Falcon 9 rocket and its commercial satellite payload to pad 40 earlier in the week, and raised it vertical in the launch mount at pad 40 for final checkouts. The 229-foot-tall launcher was filled with a million pounds of kerosene and liquid oxygen propellants in the final 35 minutes of the countdown on the 29th.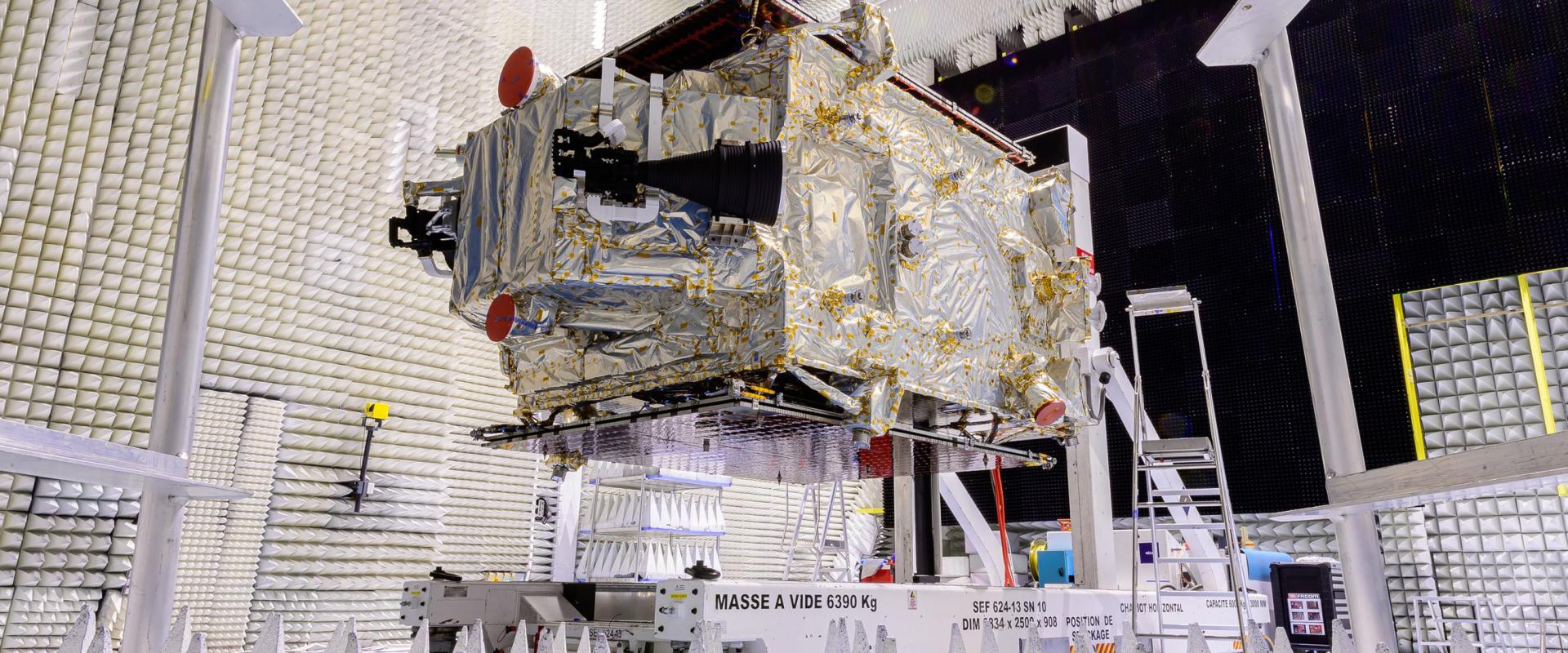 Image courtesy of: SES
Built in France by Thales Alenia Space, the SES 22 satellite weighs about 7,700 pounds, or 3.5 metric tons, when fully fueled for launch. After completing in-orbit verification testing, SES 22 will operate in the 135 degrees West orbital slot and will deliver TV and radio to millions of American homes and provide other critical data transmission services. SES-22 is expected to start operations by early August 2022.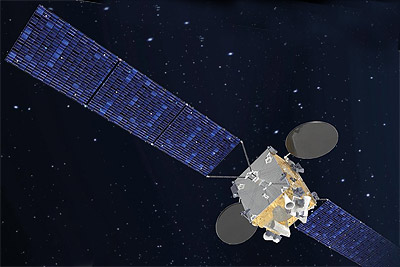 SES 22. Image via Gunter's Space Page
Miss the Launch? Watch the launch, here.
Bonus: Because we're nosy… the launch reportedly cost a whopping $52,000,000.